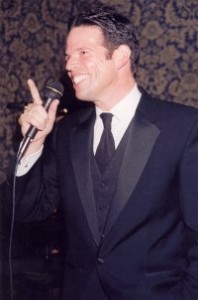 Michael Libow is the hardest working real estate agent in Hollywood.  Born and raised in the prestigious Beverly Hills, Ca. area, Libow received his real estate license when completing a Mathematics undergrad program at UCLA.  Starting off in a part time role, Libow began his long climb to the top in 1985.  His sense of humor, high intelligence, business acumen and social skills all served to help his career take off.  His work ethic is the stuff that legends are made out of.
Libow also supports the local police and fire agencies as well as the BHEF and The Maple Counseling Center.  His philanthropy and selflessness knows no boundaries and in 2008 a Math lab was dedicated in his honor at the Science and Technology Center
at Beverly Hills High School.  Libow modestly performs these charitable acts without much fanfare and has helped countless school children in his service to the community.
In 1998 he purchased his first home in Beverly Hills: The Witch's House.  A 1921 movie house built by a movie studio, the Witch's House is a true Beverly Hills landmark.  With the recent full renovation complete, Libow is the caretaker of a piece of Hollywood history.
Libow is also an accomplished musician and is the lead singer of Rod
Lightning & The Thunderbolts of Love, a classic rock cover band.  Their largest gig was on October 2010, at the Beverly Hills High School fundraiser for the Apple Harvest Faire which supports the Beverly Hills Education Foundation.  The band has played many corporate and charitable gigs in the past and continues to be a favorite amongst not only the good citizens of Beverly Hills, but the entire city of Los Angeles as well.